Introduction.
In the late 1930's, Wilson undertook a 150 mile ride on his bicycle from Leaminton Spa in Warwickshire to Bridgnorth in Shropshire via Tewksbury in Gloucestershire, documenting his journey in a series of 93 black and white photographs on his trusty box camera. This exhibition is a selection of images from that collection, including some 'selfies', probably some of the first ever taken. The England of these images is a foreign country to us now. .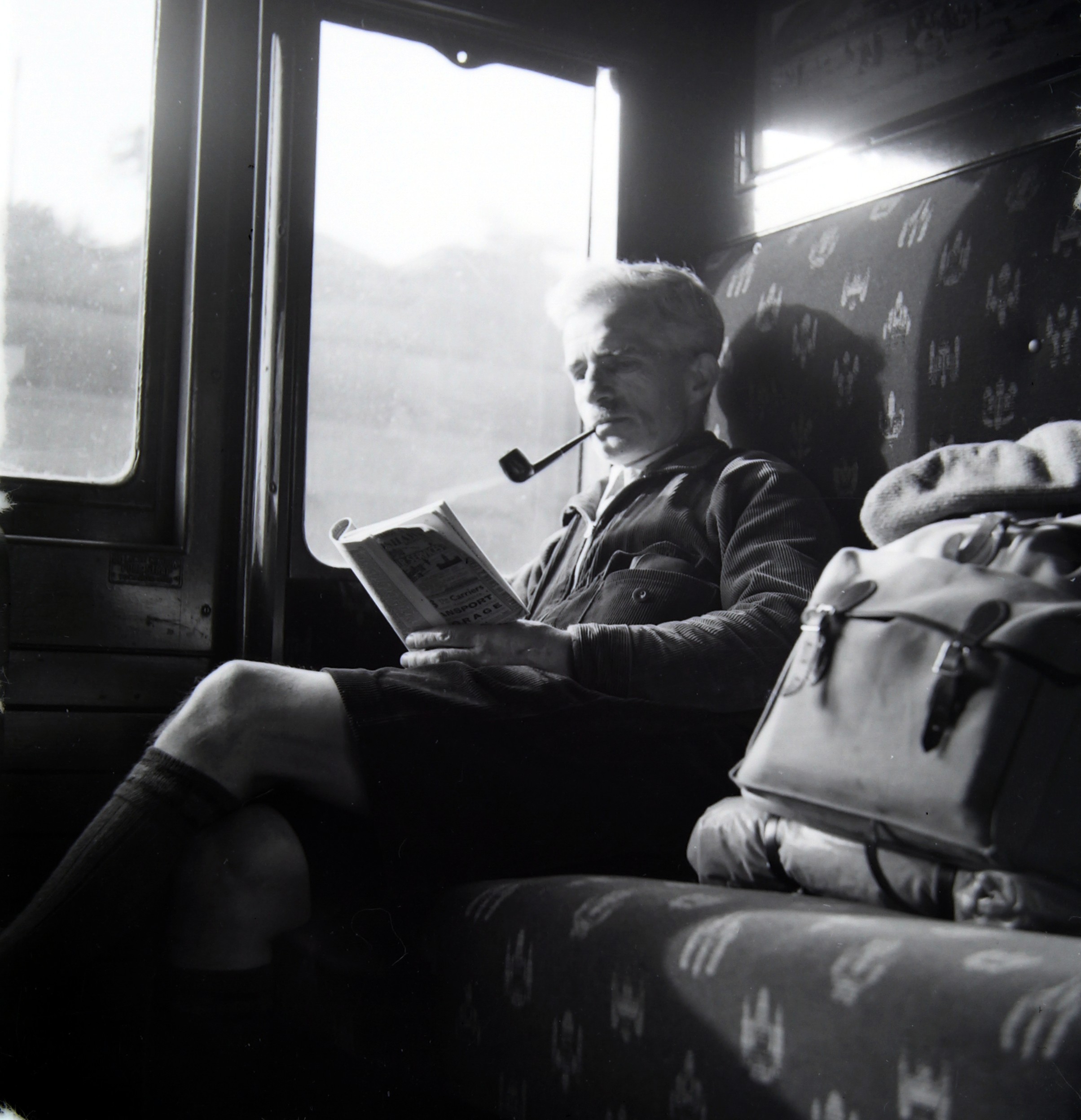 Wilson on the train homeward bound.
Room 1 - Warwickshire
Room 2 - Worcestershire
Room 3 - Gloucestershire
Room 4 - Herefordshire
Room 5 - Shropshire

Wilson Whitworth
Wilson, my Grandfather, was born in 1881. He earned a living as a highly skilled toolmaker, working in London during WWI in munitions factories there. Following the out break of peace in 1918, he and the family moved back to Bolton where he lived and worked until his death in 1959. All his life Wilson was a keen amateur photographer, being the Secretary of the Bolton Camera Club for six years in the 1920s and winning many of the clubs photographic competitions well into the 1930s.